Tough to play possessed person: Tia Bajpai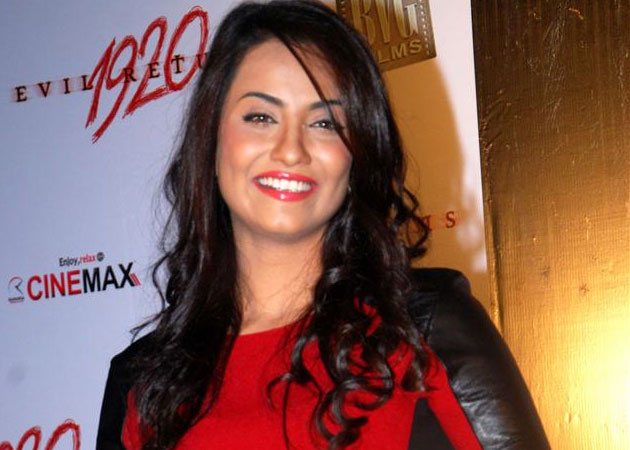 Actress Tia Bajpai says it is easy to look beautiful on screen, but very challenging to play a possessed person - a role she has essayed in 1920: Evil Returns.

"It was very difficult, very challenging because playing someone who is possessed is not really normal. You can look beautiful with make-up and wear saris, just dance all around. But looking ugly and getting out of that zone where you have to look pretty is not easy. So, I would say it was very challenging and difficult, but not impossible," the 24-year-old said in an interview.

Talking about her experience while shooting the film, Tia recalled her toughest scene.

"The most difficult shot for me was when we were shooting in Sweden and the scene was in water, where Aftab (Shivdasani) finds me floating on the water. It was minus three degrees there and I was just in one dress, no woollen clothes, nothing," Tia said.

"I was shivering, but I couldn't show it on camera because I had to play unconscious (in the scene)," she added.

Tia was a singer and a finalist on the reality show Sa Re Ga Ma Pa before she made her debut as an actress on TV with Ghar Ki Lakshmi Betiyaan in 2006.

She later made her debut in Bollywood with the 2011 horror movie Haunted-3D.

Directed by Bhushan Patel and produced by Vikram Bhatt, 1920: Evil Returns hit the screens Friday.