Ghar ki Lakshmi Betiyaan will have happy ending
Ghar ki Lakshmi Betiyaan will have happy ending
Zee TV's Ghar Ki Lakshmi Betiyaan which was earlier to end on the August 13 has got an extension of a few more weeks.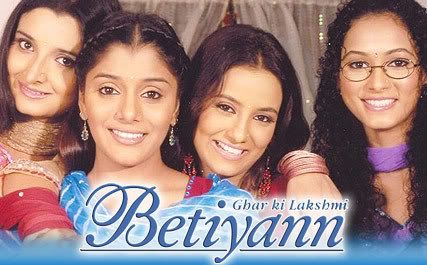 Indya spoke to our source from the channel, "The show will now end on August 27, and will have a happy ending for Goradia family and all the 5 sisters - Jhanvi and her family will unite to live happily and the mystery of the closed room will reveal soon, while Yuvraj gets back home as everyone realizes that he has realized his mistake and while Pavitra, the vamp of the show is thrown out of the house forever".

A source close to the Creative Eye says, "Betiyaan will now end on Aug 27 as our unit was like a big family and we will miss working with each other. It was a beautiful experience being part of the show for so long and we hope that the same team will be back and the last day will be really very emotional for all of us."

So now after Ghar Ki Lakshmi Betiyaan the slot of 10 pm from August 31 will be Sunshine Productions' new show 12/24...Karol Bagh. The three year old serial which had remained number one on Zee during its initial stages with time lost out on popularity and started descending on TRP which made the show go off air. Ghar... started on 26th September, 2006.